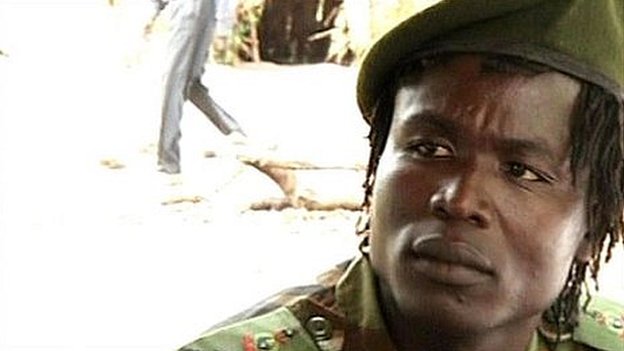 LRA rebel commander Dominic Ongwen is yet to be brought back to the Uganda.
There had been reports that Ongwen who recently surrendered to the US army in the Central African Republic would first be charged here then discussions on where he will be tried would follow.
However, the army says there are still ongoing negotiations between Uganda and the US government regarding the matter.
This comes as more leaders from Northern Uganda call for forgiveness of the LRA commander.
The latest call is by Oyam North MP Cripus Ayena who says that there is no need for prosecuting Ongwen since he was just abducted and had no control over the atrocities he committed while still under the Lord Resistance Army rebel group.
Ayena suggests that Ongwen be pardoned as way of promoting reconciliation and harmony.
Religious leaders from the northern were the first to ask for the same of government.
According to the LRA Crisis Tracker, known as the White Ant, Dominic Ongwen was a 10-year-old boy walking to school in northern Uganda when he was abducted by the LRA)and turned into one of its most ruthless commanders, according to campaign group LRA Crisis Tracker.
After his abduction in 1990, Mr Ongwen – whose surname means "born at the time of the white ant" – rose rapidly in rebel ranks, becoming a major at the age of 18 and a brigadier by his late 20s after winning the confidence of LRA leader Joseph Kony,
Claiming to fight for a biblical state, the LRA has killed more than 100,000 people and kidnapped more than 60,000 children during the three decade-long conflict which has spread to several of Uganda's neighbours.