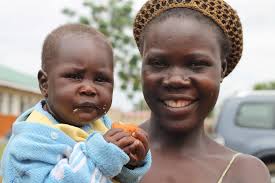 A group of 32 women and children have been released by the Lord's Resistance Army.
This happened at a place called Digba, in the Democratic Republic of Congo.
This comes two days after another group of 13 women were set free by the same rebel group.
Spokesman and Advocacy Manager invisible children Michael Mubangizi says this is the highest number of returnees and expressing hopes that more will be set free.
He says the ages of the returnees varies with the youngest being a one-week-old baby.
He reiterates their commitment to seeing a nonviolent removal of LRA captives from central Africa.