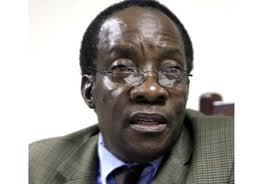 The Electoral Commission will today hold a stake holders meeting ahead of the Luweero district by-election.
The commission set May 22nd as polling day, while nominations will be held on 5th and 6th of the same month.
The commission chairman Eng. Badru Kigundu says they will meet religious leaders, political parties and security personnel among others who will be directly involved in the electoral process.
Kigundu is optimistic that the process will be handled smoothly if all stakeholders are involved from the beginning.