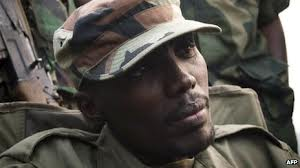 The commander of the M23 rebel group in the eastern Democratic Republic of Congo has surrendered in Uganda.
The Government spokesperson Ofwono Opondo has confirmed that Sultani Makenga has handed himself over along with hundreds of M23 fighters in the Mgahinga National Park.
Ofwono says Makenga and hundreds of the M23 fighters have been disarmed and are being held by the UPDF in Mgahinga near the Congo border.
Earlier this week the M23 said it was ending its 19-month insurgency, hours after DR Congo government forces claimed military victory.
Uganda has been hosting peace talks between the rebels and the DR Congo government. However, no peace accord has been signed.