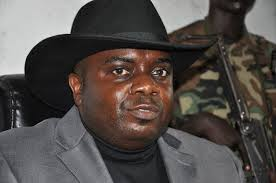 The M23 rebel group in the eastern Democratic Republic of Congo says it is ending its insurgency, hours after the government claimed military victory.
In a statement, the movement said it would adopt "purely political means" to achieve its goals and urged its fighters to disarm and demobilise.
The government said the last remaining rebels had either surrendered or fled the country overnight.
At least 800,000 people have fled their homes since the conflict began in 2012.
According to the BBC, M23 leader Bertrand Bisimwa announced today that "the chief of general staff and the commanders of all major units are requested to prepare troops for disarmament, demobilisation and reintegration on terms to be agreed with the government of Congo".
His decision to pursue its aims by political means was posted on a Facebook page linked to the group.