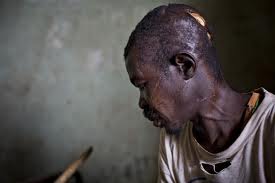 Three children have hacked their father leaving him for dead.
This followed a disagreement over land and property in Kiboga district.
Hassan Mukasa who is nursing serious deep cuts and fractures on the hand says the children attacked him at around 1pm yesterday and started hacking him.
Mukasa says the children who are now on run told him that they wanted him dead so they could enjoy the family property.
He says he was only saved by concerned residents who responded to the alarm he raised.