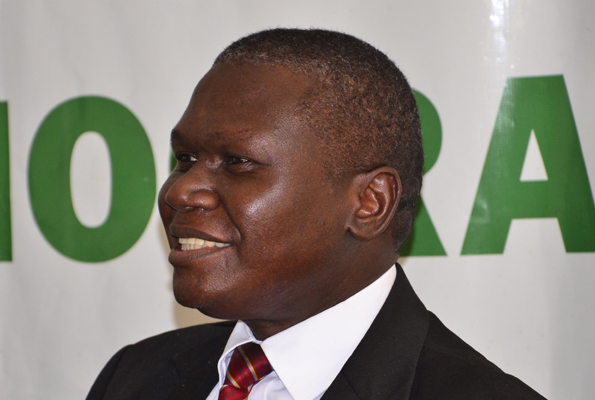 Democratic Party president Norbert Mao has lashed out at critics who are writing off the opposition in 2016 general elections.
Since the fall out between president Museveni and former Prime Minister Amama Mbabazi, many analysts have been predicting a tough contest between the two in 2016 sidelining the opposition.
Mao says this is a well calculated strategy by the NRM to demoralise the public in seeking for change of government.
He adds that all political parties have been traversing the country pushing for electoral reforms as one of the ways of preparing for the elections.