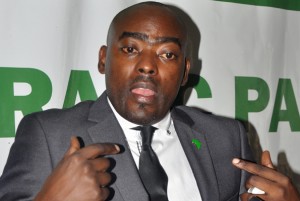 One of Uganda's representatives to the East African Legislative Assembly has moved to block the looming censure of their speaker.
Fred Mukasa Mbidde has filed a petition before the East African Court of Justice seeking orders stopping any one from drafting a motion to censure Margaret Zziwa.
Addressing the media this morning, Mbidde said the move would stifle the operations of the regional parliament since there is no provision for deputy speaker.
Some of the issues raised by the MPs include the rotation of parliamentary sittings, low remuneration and not being able to participate in regional sporting activities.
However, Mbidde says some issues that Zziwa is accused of are way beyond her powers.
Mbidde added that even the meeting called by the president yesterday was illegal since he had already filed the petition.