The Minister for General Duties in the Office of the Prime Minister, Tarsis Kabwegyere has told the opposition to learn to deal with the outcome of elections as the ruling National Resistance Movement party Celebrates victory.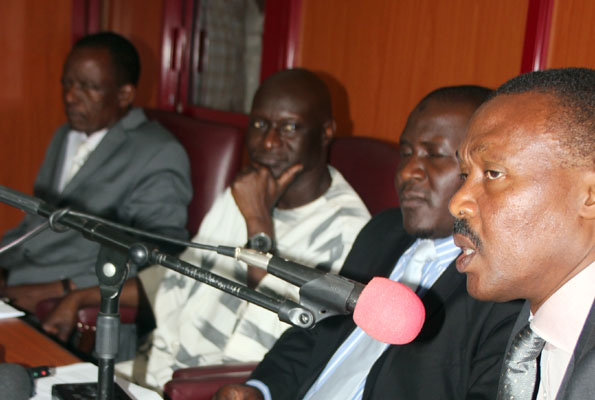 Kabwegyere is representing the Prime Minister Dr. Ruhakana Rugunda, in an on-going State of the Nation Platform debate by civil society organisations at Protea Hotel-Kampala, focusing on the post-election environment.
Addressing the gathering, Kabwegyere saidthat democracy is a game of numbers and the winner takes it all.
President Yoweri Museveni was declared winner of the 2016 general elections. But this is being challenged in the Supreme Court by former Prime Minister Amama Mbabazi.