The General Court Martial sitting in Makindye has heard that the former coordinator of intelligence services, General David Sejusa has never formally applied to retire from the army.
Prosecution witness number Brig. Joseph Musanyufu who is the secretary to the promotion/commission's board that is charged with the retirement affairs of army officers, has told court that he has never received Sejusa's application to leave the army.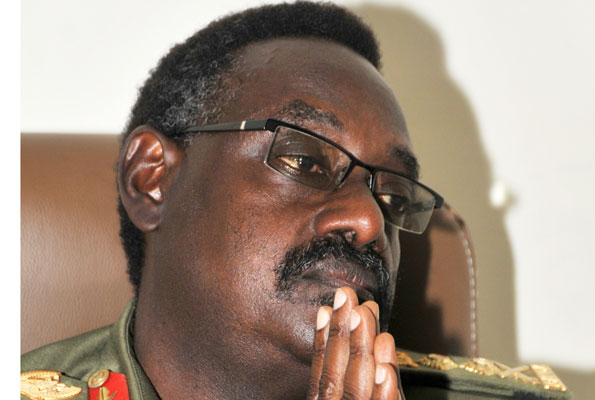 Musanyufu who also doubles as the Chief of personnel and administration in the UPDF maintains that Sejusa is still a serving army officer as per the list of serving UPDF officers printed on the 2nd March 2016 and exhibited to court today.
The list also shows Sejusa's last station of deployment as MP representing the army in the 9th parliament.
Musanyufu explained that since Sejusa falls under the category of regular service officers and not among those in service by contract, his service in the army is for life.
He says Sejusa can only leave the army if the Commission's board approves or unless he is convicted by any competent court and he is sentenced to a jail term of more than two years.
Brig. Musanyufu further testified that Sejusa's conduct of extending his UK leave without the Speaker's permission last year amounts to an offence of Absence from duty without official leave according to the UPDF Act 2005.
The 7 member court chaired by Maj. Gen. Levi Karuhanga adjourned the hearing of the case to the 18th of March,2016 to enable defence lawyers cross-examine Brig. Musanyufu. Sejusa has been further remanded to Luzira prison.