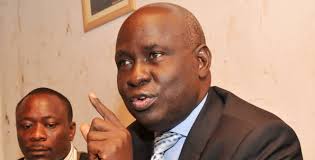 More Ugandans are likely to shun the 2016 general election if the electoral reforms are not implemented.
This is according to the leader of opposition in Parliament Wafula Oguttu.
Opening a two-day retreat for opposition MPs, Wafula said that many Ugandans are losing hope in elections and this has a negative impact on democracy.
Wafula says that in 2011, 42% of Ugandans stayed away from taking part in elections after the opposition split and failed to front a joint presidential candidate.
He says although the NRM is not showing commitment to having the reforms passed and implemented the opposition should not give up.
Story by Herbert Zziwa