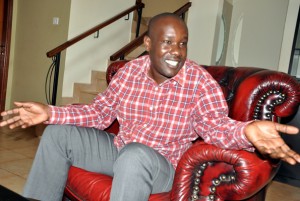 Bubuulo West Member of Parliament Tonny Nsubuga Kipoi is ill and admitted in Kinshasa central hospital.
This has been revealed by his lawyer Fred Mukasa Mbidde who appeared to defend him before the Rules, Perivileges and Discipline committee of parliament.
The committee had given Kipoi today as the last opportunity to appear and explain his continued absence from parliament.
Making his submission before the committee, Mbidde asked that the members consider travelling to Kinshasa where he is said to be admitted as a principal of fair hearing.
The committee has now asked him to furnish it with details of the hospital, its physical location and the name of the Belgian physician reported to be working on him now.