Rwemiyaga county MP Theodore Ssekikubo is now free to vie for the post of deputy speaker after the constitutional court dismissed the case in which his rival Patrick Nkalubo wanted to overturn his victory.
Five justices led by Deputy Chief Justice Steven Kavuma have ruled that they found no merit in Nkalubo's application that sought to oust the law that provides for the 4 days in which a magistrate can order a vote recount.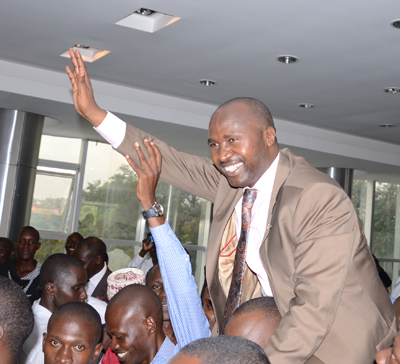 According to Ssekikubo lawyers led by Medard Lubega Ssegona,  Masaka chief magistrate Samuel Munobe was informed of the expiry of the 4 days within which he had to hear and order a vote  recount, but he over ruled them.
The Magistrate then ordered that the file be referred to the constitutional court to determine whether the 4 days are enough to conduct a fair hearing.
However the justices found no reason to interfere with the said provision and ordered that file be sent back to Masaka for the Magistrate to officially close it.