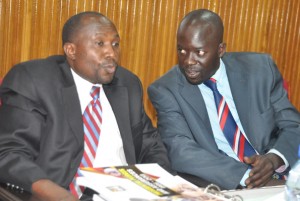 Parliament's Government Assurances committee has resolved to meet President Yoweri Museveni over unfulfilled pledges.
Last week, the committee launched its report, indicating that the President has made 817 pledges totaling to 12.9 trillion shillings since he came to power.
The committee chairperson, Odonga Otto says the meeting is to give the President a perspective of his pledges and how it has affected service delivery, especially in the districts. 
However, the Minister in charge of the Presidency, Frank Tumwebaze, rubbished the report, maintaining that it is only the President or his office that has the authentic list of promises made.