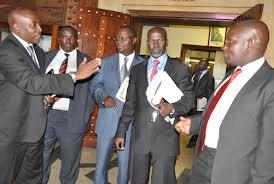 Members of Parliament on the education committee have stormed out of workshop organized to discuss the plight of children.
This is after the State Minister for Primary Education Kamanda Bataringaya refused to listen to their plea to have him around as they discuss the issues at hand.
After opening the conference, the minister said he could not stay behind because he had a cabinet meeting prompting the MPs to walk out saying there was no need to go on with the discussion in absence of the concerned persons.
The workshop was organized by child rights organization notable among them ANNPCAN Uganda Chapter.
One of the MPs Joseph Ssewungu tells KFM that he had foregone another workshop organized by the National Council for Children to meet the minister.