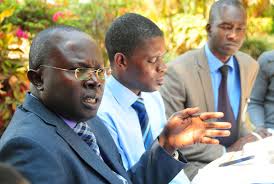 Makerere University lecturers are holding on to their guns.
The staff under the Makerere University Academic Staff Association has vowed not call off their strike until the issue of inadequate pay is addressed conclusively.
Speaking at a news conference, MUASA chairman Mohammed Kiggundu has hit back at the university council saying it did not provide any answers in a statement issued on Friday last week.
He is asking the council to urgently resolve this issue before the students report for the new semester on Saturday to avoid commotion.
The lecturers laid down their tools last week demanding for a 100% pay rise.