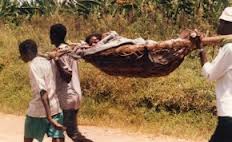 An investigation is needed into the deaths of some mothers in Napak.
The call is made by Pader District Woman Member of Parliament  Oketayot CD Lowila following media reports indicating that about 20 mothers in Napak had died in the last 10 days due to delivery complications.
The women are said to have died after failing to be taken to Matany Missionary Hospital, following the confiscation of the only ambulance in the district by court bailiffs.
Lowila describes the reports as unfortunate, demanding that those responsible be held accountable.
According to statistics from the ministry of health, the country suffers a high maternal mortality rate with about 16 women dying every day to due pregnancy related complications.