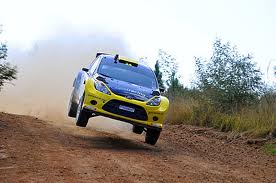 Leila Blick believes equaling fellow lady driver Susan Muwonge's feat of winning a national championship remains one of her driving forces.
Muwonge became the first woman to win a national championship in Africa when she clinched the National Rally Championship in the male dominated sport in 2011.
Leila, Muwonge and Kenyan Helen Shiri will be pitting their wits against 24 male drivers.
Muwonge in a Subaru N11, Leila in an Evolution five and Shiri in a Subaru will be the trio to watch as the 5th edition of the VPower Pearl of Africa Uganda Rally 2013 gets under way this weekend.
Century Bottling Company has boosted the event with water cartons, sodas and cash for the drivers.