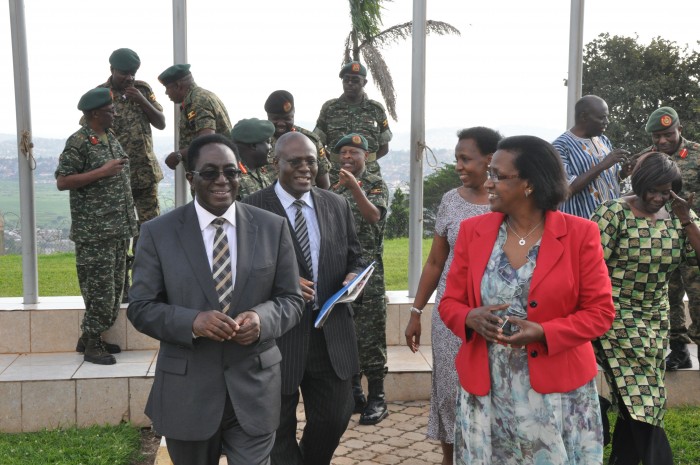 The Ministry of Defence has signed a Memorandum of Understanding with Makerere University to offer courses to senior army officers.
The agreement will see the Senior Command and Staff College offer Masters' degree courses in collaboration with Makerere.
Speaking at the ceremony, the Permanent secretary in the Defence ministry, Rosette Byengoma says this is a landmark achievement towards the ministry's vision of a professional and modernized force.
Byengoma adds that through this arrangement, the UPDF will achieve qualitative career development of its officers and provide opportunities for them in the job market.
Makerere University Vice Chancellor, Prof John Ddumba Ssentamu expressed support towards the UPDF in achievement professionalization.
The qualifications offered by the College through this affiliation will be equated to a Masters of Arts in Defence and Security Studies.