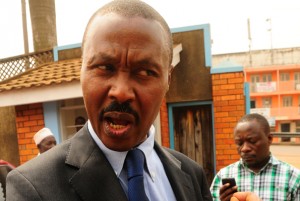 The Forum for Democratic Change party will not fall apart despite differences between some members.
The party president Maj. Gen. Mugisha Muntu says for the last eight years the party has been building internal capacity to be able to handle disputes that may arise from time to time.
One of the party members Odonga Otto has voiced his frustration at Muntu's style of leadership, and stormed out of a meeting to appoint the shadow cabinet, declining his appointment as shadow internal affairs minister.
However, Muntu says the party has mechanisms in place to ensure there is cohesion.