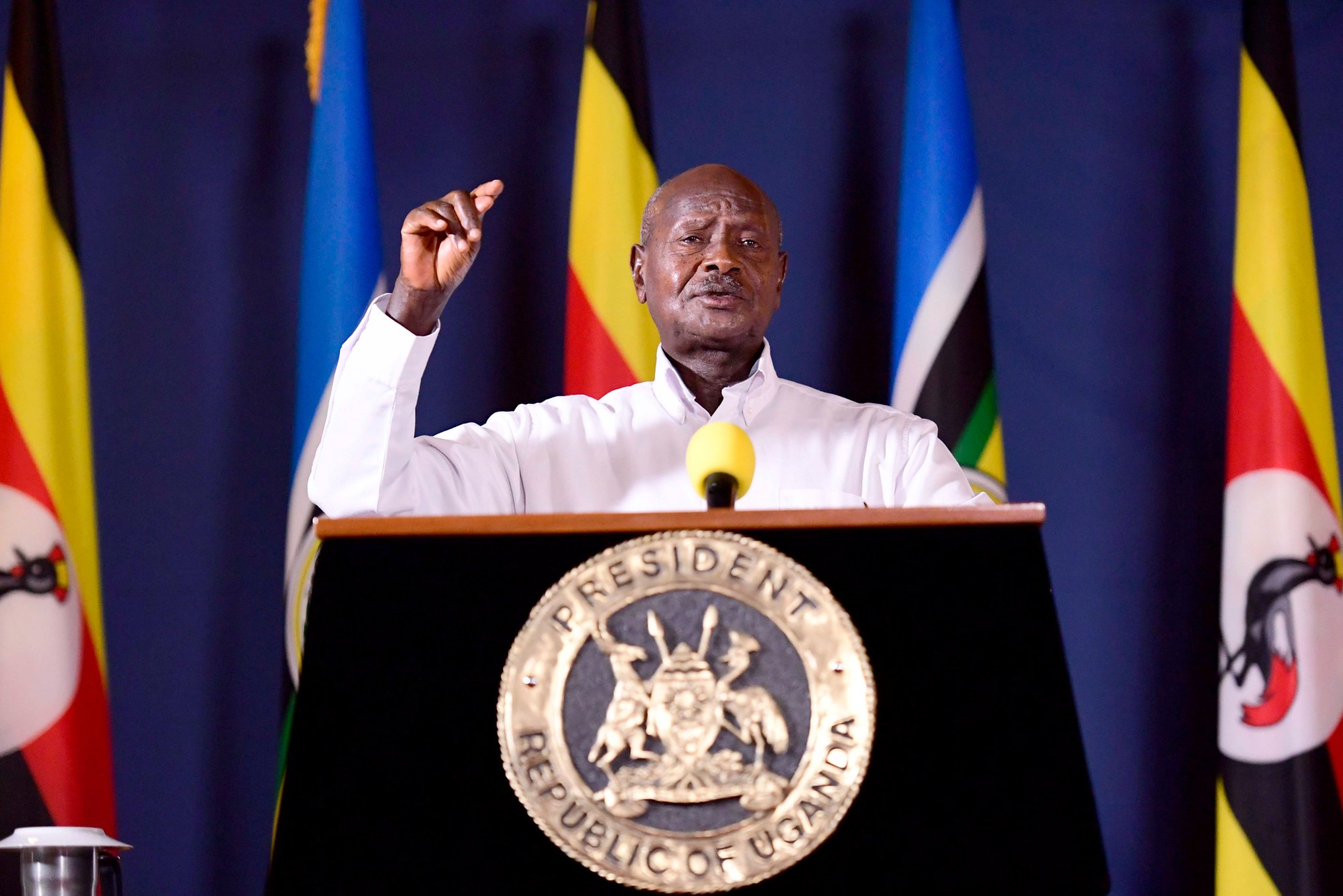 By Benjamin Jumbe
President Museveni has called on all Ugandans to be patriotic and avoid any acts likely to interfere with the forth coming elections.
Delivering his end of year and New Year message, the President said there are some individuals planning to tamper with election results in connivance with some election officials.
Museveni who is also the NRM presidential flag bearer says no one will be allowed to interfere with the will of the people adding that anyone who attempts will be dealt with.
He says he will not allow the affairs of Ugandans to be messed up by such criminals involved.