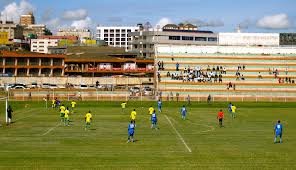 Nakivubo Stadium has been closed over tax arrears.
The Uganda Revenue Authority says the management of the stadium owes it Shs.388 million in unpaid taxes.
URA's Abudsalam Waiswa says they have given the stadium management one week to negotiate and clear the debt.
Waiswa explains that money accumulated over a 5-year period of defaulting in payment of Value Added Tax and Pay As You Earn to the tax body.
He says Nakivubo management has issued 12 post-dated cheques since the year 2011, 10 of which have bounced to date.
Only two cheques worth Sh.10m have been cashed.
Players and staff of Kampala Junior Team were this morning dragged off the football pitch as court bailiffs and the police cordoned off the stadium.
The stadium management is yet to make a statement on the closure.