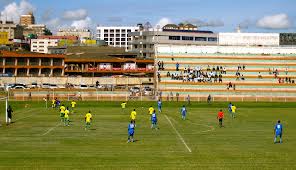 Nakivubo stadium has remained closed for a fifth day.
The Uganda Revenue Authority has maintained it stance on closure of the stadium.
Last week, the tax body closed the facility over non remittance of taxes totaling to 385 million shillings.
The arrears were discovered in an audit carried out between 2004 and 2009.
The Manager Debt Collection Abdul Salaam Waiswa tells KFM that they are still in negotiation with the management of the stadium on how to have the arrears cleared.
Waiswa reveals that they are set to meet the management of the stadium this week on the way forward.
This is not the first time URA has closed Nakivubo stadium.
In May 2011, the facility was closed for eight days and only re-opened after management agreed to clear the tax arrears in installments within a year.