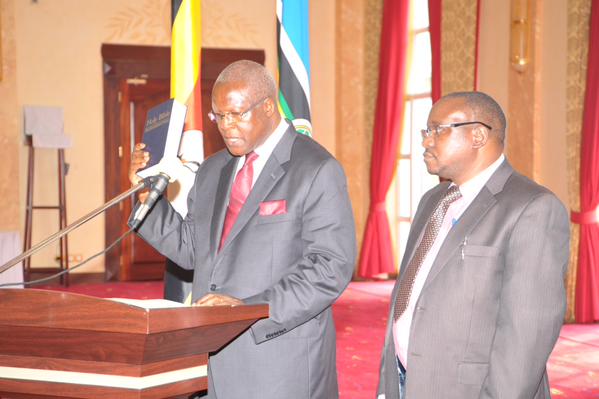 The new Chief Justice Bart Katureebe has been sworn in at a ceremony being held at State House Entebbe.
Also sworn in are the Deputy Chief Justice Stephen Kavuma and the newly appointed ministers.
The Chief Justice and his deputy were appointed recently by the president ending two years of speculation on would take up the top most job in the judiciary.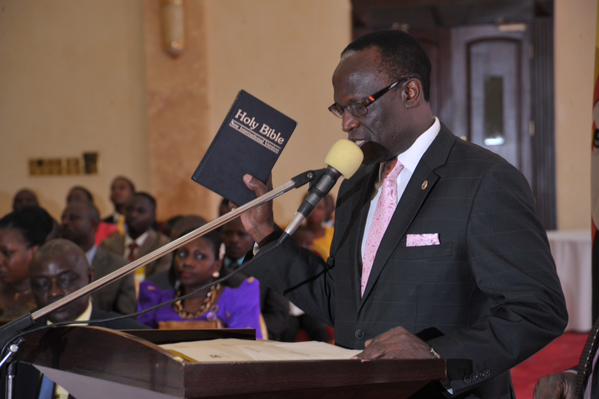 The new ministers were named in the recent cabinet reshuffle include Evelyn Anite, Philemon Mateke, Dr. Chris Baryomunsi and David Bahati among others.
According to the Linda Nabusayi, the country now has a full hierarchy with the President, Vice President, Speaker, Chief Justice, Deputy Speaker, Deputy Chief Justice and Prime Minister.
Story by Ruth Anderah