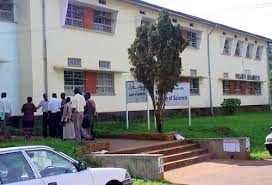 Kyambogo University has defended itself on allegations of awarding fake degrees.
This was after the National Council for Higher Education raised questions over the authenticity of the courses offered at by the institution.
Addressing a news conference this morning, the Acting Vice Chancellor Elly Katunguka said the council made a blanket accusation on all programs yet nearly 90% are already accredited.
He said that currently, out of the 99 programs offered only 13 under the Engineering department are not accredited by the council.
Katunguka adds though, that this does not affect any student because they have already started on the review process which is quite lengthy and expensive.