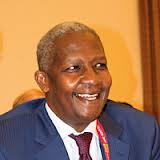 Concerns raised about the moral conduct of Foreign Affairs Minister Sam Kutesa could dent his chances of becoming the next President of the UN General Assembly.
Political Analyst Dr. Golooba Mutebi says despite the fact that there has never been sufficient evidence to get a conviction; the fact that questions have been raised can be a problem.
The Daily Monitor has today reported that lobbying to block Kutesa from assuming the top office has been stepped up by two US senators and rights activists on grounds that his personal record is inconsistent with UN principles.
Kutesa says the issues being raised have no basis.
However, according to Dr. Golooba the concerns raised are genuine and will be a test to his trustworthiness.
Meanwhile, government has maintained its stance on the recently passed anti-gay law despite threats to block Minister Sam Kutesa from taking UN assembly presidency.
According to the UK media, New York senator Kristen Gellibrand is opposed to Kuteesa's bid because of the new anti-homosexuality law.
However, addressing a news conference this afternoon, the State Minister for Regional Corporation Asumani Kiyingi said the country cannot compromise cultural values.
He says he is confident Kutesa will win the presidency because they have also lobbied other countries that have understood Uganda's position on the controversial law.