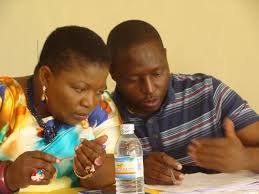 The NRM caucus has adopted a resolution that bars the party secretary general from contesting for any elective position at the National level. The resolution also bars the party treasurer from the same.
NRM Chief Whip Justine Lumumba says other resolutions are that anyone who runs for elective position on the party ticket will have to make a down payment.
Caucus resolved yesterday that to run for presidency on the party ticket, one will have to make a cash down payment of 20 million shillings to the party treasury. Candidates vying for parliament on the party ticket will pay 3 million shillings.
Lumumba says this is meant to raise funds to run party activities. Lumumba also explained former premier Amama Mbabazi's absence during yesterday's caucus meeting at Entebbe saying he had sent communication that he was unable to attend.