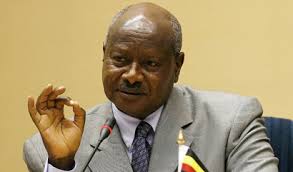 The NRM caucus meets on Monday to decide on the Marriage and Divorce Bill.
The party's national chairman, President Yoweri Museveni  says it is important for leaders to sensitize their people on the key issues before debate resumes.
Parliament yesterday deferred debate on the controversial Marriage and Divorce Bill for three months.
This was after the Justice and Constitutional Affairs minister Maj Gen. Kahinda Otafire revealed that most Ugandans were still ignorant of the provisions of the bill.
President Museveni says the people cannot make a decision on what they do not know.
He says debate can only continue after the contentious issues of marital rape and property sharing under the proposed Marriage and Divorce bill, have been fully understood.
He added that the issue of property rights especially clan or inherited property must be well explained to the people to avoid causing confusion and trouble.
The president was yesterday meeting a delegation of elders from Mubende District at his country home in Rwakitura, Kiruhuura district.