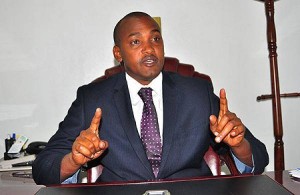 The ruling NRM party insists that its expenditure on the popularization of President Yoweri Museveni as its sole flag bearer in 2016 is justified.
Responding to criticism by the civil society over wasting taxpayers' money during the Grand Citizens' Debate, sponsored by KFM and NGO Forum, the Minister in charge of the Presidency, Frank Tumwebaze, says the money being used is from the party coffers.
NRM legislators have been traversing the country seeking to have their voters endorse the President for another term, a move that has been criticized by the opposition.