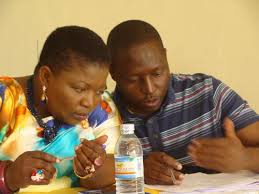 The ruling NRM party has launched its political road map to 2016.
The party's Secretary General Justine Lumumba says mass recruitment and registration starts on 24th April this year and will end on 16th May, 2015.
Compilation of the party register starts on 18th May and will run up to 12th July this year.
Lumumba warns that currently the party has no and no one should deal with anyone purporting to have the party register.
The party primaries are slated for 31st August to 30th September, with the party national conference set for October, during which the party manifesto will be launched.
Lumumba says campaigns will run from October to March next year when elections will be held.
The NRM Electoral Commission has promised to handle the internal polling process in a free and fair manner.
This comes amid fears that the unfairness that led to the birth of independents would affect the forthcoming party primaries.
However addressing journalists on Monday afternoon at the party headquarters in Kampala, the NRM Electoral Commission chairman Tanga Odoi said lessons were learnt and measures have been taken to check gaps that may be cited.
The party's primaries are set to be held from August 31st – 30th September 2015.
Relatedly, the NRM party will not tolerate any indiscipline by aspiring candidates as it prepares for the 2016 general elections.
The party's deputy Secretary General Richard Todwong says the secretariat is to release a strict code of conduct to be followed by all.
He cautions against abusive messages, bribery and forgery among other evils which he says could all lead to disqualification.
Story by Benjamin Jumbe