Woes at NSSF are not about to end after lawyers indicated they will appeal against an order to pay Shs250 million to deputy Managing Director, Geraldine Busuulwa Ssali.
This is after  High Court ordered the fund to pay Shs200 million to Ssali for contempt of court order halting her forced leave and Shs50 million as fine to court.
Justice Stephen Musota issued the order against NSSF, its board chairman Patrick Kaberenge and the Managing Director Richard Byarugaba.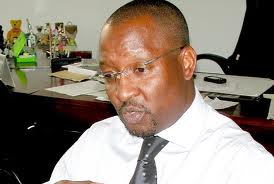 But Barnabas Tumusingize, one of the lawyers representing the workers' fund told court that they have been instructed to appeal against the order.
Ssali sued NSSF and its top administrators for contempt of court following an order directing her reinstatement back to office pending determination of the main case challenging the board decision that was sending her on forced leave.
The NSSF Board of Directors at its meeting on March 14, 2016, resolved to place Ssali under investigative suspension to commence thorough investigations in to allegation of misconduct including gross insubordination against her.