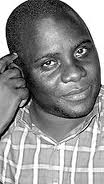 A day after parliament passed the Registration of Persons Bill 2014, some legislators are threatening court action.
The Bill was passed last evening following protracted debate over some contentious clauses for the past three weeks. Now shadow internal affairs Minister Muwanga Kivumbi says he is to go to court challenging this law.
Kivumbi describes this as a very bad piece of legislation that has to be challenged, expressing confidence that they will get justice.
However the Deputy Attorney General Fred Ruhindi applauded parliament for passing the bill saying it will help curb vote rigging and multiple registration.
If assented to by the president, the law will make the registration of all persons in Uganda compulsory.
It also means that persons requiring a service from a Ministry, government department or agency will have to show proof of registration by providing their National Identification Card before being served.
Story by Benjamin Jumbe