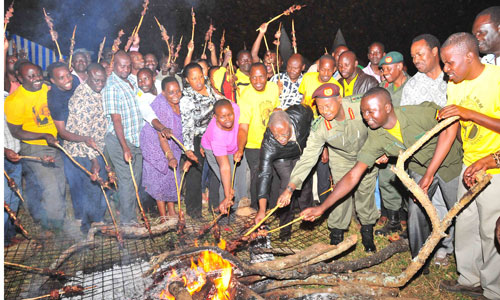 Opposition MPs say they are going to court to challenge the decision by government to sign more oil agreements, despite parliamentary resolutions against the same.
President Museveni said the agreements were signed in the interest of Ugandans.
All Opposition MPs except Cecilia Ogwal stayed away from the President's address to Parliament this afternoon.
Speaking after the address, the opposition chief whip Winfred Kizza said the president's address was just a continuation of the NRM caucus meeting.
She says the sole aim of the address was to legitimize wrong actions, which she says will be challenged in court.
Kalungu West MP Joseph Ssewungu says they will table a motion before the house next week, to block the newly signed oil agreements.
The Opposition MPs accuse the president of abusing the independence of Parliament as an arm of the government.