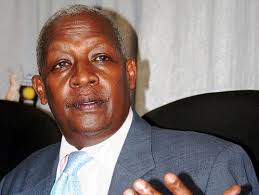 Members of the Pan African Parliament want the African Union to support Kutesa's candidacy for the UN seat.
Last year, the AU Executive Council, composed of African Ministers responsible for Foreign Affairs, unanimously endorsed Kutesa's candidacy for president of the 69th session of the United Nations General Assembly.
One of Uganda's representatives at the Pan African Parliament, Onyango Kakoba says Uganda needs support as a continental bloc, given that it has one of the highest numbers of members at the assembly.
Shadow Foreign Affairs minister Jack Wamai Wamanga too has asked Ugandans throw their weight behind the country's shot at the Presidency of the United Nations General Assembly.
This comes as a campaign to block Foreign Affairs minister, Sam Kuteesa from chairing the one-year seat, led by two US senators and human rights activists has gained momentum ahead of his visit to New York next week.
Wamanga says this is an opportunity for Uganda to influence decision making on the globe hence need for support.