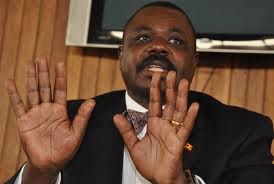 The deputy speaker of parliament Jacob Oulanya has annulled the decision to ban long-serving Journalists from parliament.
The directive was earlier communicated by the clerk to parliament to editors of various media houses. It directed editors to find replacements for Journalists who have been deployed at parliament for over 5 years with effect from 1st May 2015.
However, in his communication to parliament this afternoon, Oulanya said the parliamentary commission never discussed any matter to do with dismissing journalists in the last meeting it held in August 2014.
He says the directive cannot stand and has appealed to media houses and the journalists to disregard the content.