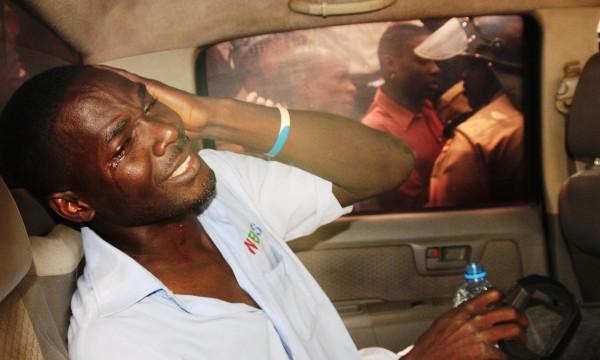 Several journalists were yesterday been beaten up to near death by the police in a scuffle involving a group of unemployed youth that was matching to Naguru Police Headquarters seeking permission to hold different rallies this month.
The youth under their umbrella body, the National Association of the Unemployed alleged that they were taking a letter to the Police Chief Gen Kale Kayihura in line with the new public order management law that regulates public assemblies.
During the scuffle, Andrew Lwanga, a WBS camera man was beaten severely and rushed to Mulago Hospital in critical condition.
Another scribe Joseph Ssettimba attached to Bukedde TV was also injured as Old Kampala DPC Jorum Mwesigye tore the latter's trousers leaving them in tatters.
However, Regional Police Commander Kampala South James Ruhweza denied knowledge of any such brutal acts.