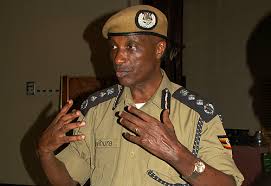 The police have warned of an imminent terror attack on Uganda.
This comes just hours after the US embassy issued a terror alert warning its citizens of possible terror attacks targeting locations most frequented by foreign nationals.
Erin Truhler, the Information Officer of the US Mission in Uganda, they have also cancelled some non-essential events scheduled at local hotels in the coming days.
Now according to the police chief General Kale Kayihura, the Uganda police too has received intelligence information indicating that terrorist are planning to attack shopping malls markets, and other public places.
He says that all security agencies have now embarked on a joint operation to avoid uncertainty.
He has now asked members of the public to be security conscious especially during the Easter festivities.
Economic and political exclusion of some citizens in their own country is to blame for the rise of religious violent extremism in East Africa.
This is according to the president of the Muslim Center for Justice and Law Jaffer Sengada who was addressing the Muslim Civil Society Conference on countering terrorism.
Sengada has also faulted the Muslim community for not coming out strongly enough to condemn terrorism committed in the name of Islam.
Speaking at the same event Abraham Byandala the minister without portfolio said that government is committed to fighting religious extremist groups like the ADF and Alshabab.
Story by Samuel Ssebuliba