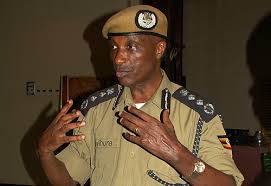 The police chief Gen. Kale Kayihura has been dragged to court over the recent Rwenzori attacks.
A concerned citizen who claims to have been affected by the attacks on the districts of Kasese, Ntoroko and Bundibugyo has gone to the High court seeking orders to sack the Inspector General of Police (IGP) Kale Kayihura for the purported negligence of duty.
Through Murungi, Kairu and company advocates, Moses Muhumuza also wants court to order government to compensate the victims of the attacks for the lost lives and property.
Muhumuza also accuses both government and the IGP failed to protect citizens.
However, since the High Court is on vacation until the 15th/Aug, Muhumuza's case is yet been allocated to any judge.
Relatedly fifty three suspected Rwenzori attackers have been charged before the General Court Martial sitting in Kasese district.
Those charged included the Rwezururu premier Noah Nzaghale and six other officials from the Obusinga.
The UPDF second division spokesperson Major Ronald Kakurungu tells KFM that these did not take plea after the Defence lawyer raised concerns of jurisdiction, while some challenged the issue of being tried by a military court.
He explained that the case now have been pushed to 6th August to allow time for court to forge a way forward.
All the people who had been displaced by the recent Rwenzori attacks are back to their respective homes.
This has been confirmed by the State Minister for Refugees and Disaster Preparedness Musa Echweru.
Hundreds of people had fled their homes to safety in camps following the attacks in which over 90 people died.
Ecweru says those left in the camps are refugees from the DR Congo.