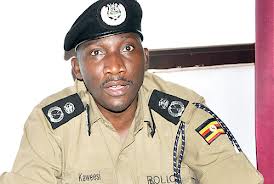 Police has embarked on a move to profile all companies training maids and studying their truck records.
This follows increased cases of organized crime that have been attributed to connivance between maids and criminals.
According to the police director operations Andrew Felix Kaweesi, many cases involving theft and murder have been recorded.
He explains that the requirements for anyone to operate such a company are to be streamlined to eliminate wrong elements.
The move followed the arrest a maid who tortured a one year old baby.
Jolly Tumuhirwe has since been remanded to Luzira prison on charges of attempted murder.
Meanwhile, Parents are advised to carry out prior psychological assessment of maids before entrusting them with their children.
The spokesperson of the Uganda Counselors Association Ali Male says many house maids have been subjected to abuse during childhood which could impact on their mental and emotional well being.
He says such people end up venting on innocent children.