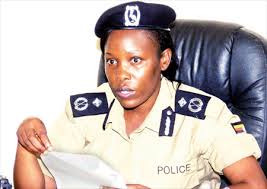 The police have intensified investigation into the murder of two of its officers.
The officers were killed in two separate incidents last week.
The duo was identified as the Officer in Charge of Kajansi police station Joseph Bigirwa who was shot dead by suspected robbers on Saturday night in Kajansi and one Nelson Tugume who was killed in another shoot out with suspected robbers in Nalumunye, a city suburb.
The police spokesperson Judith Nabakooba says the Flying Squad has been deployed heavily in the areas to gather information that may lead to the arrest of the culprits.
He explained that so far no arrest has been made but crucial information has been gathered.