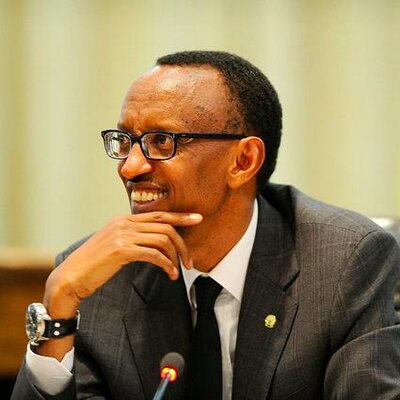 President Paul Kagame has attacked the BBC over a controversial genocide documentary, which he says seeks to distort Rwanda's history.
In a series of tweets attributed to Mr Kagame, the President has questioned the broadcaster's agenda for airing a film that promotes genocidal denial in Rwanda.
"Why can't BBC make documentaries that deny the Holocaust? What is their motive in trying to alter what happened in Rwanda?" wondered Mr Kagame.
Denial of genocide in Rwanda is a criminal offence, which attracts years in prison on conviction.
Mr Kagame also said the BBC was "being sarcastic by providin a platform to "discredited people" to deny the Rwanda genocide in which more than a million people, majority of whom, the Kigali government says were Tutsi killed in 100 days.
"BBC have turned genocidaires into victims and turned us into killers," President Kagame said.
Notable among the speakers in the documentary is Gen Kayumba Nyamwasa, a former Kagame ally, now exiled in South African and Dr Theogene Rudasingwa, Kagame's former Chief of Staff, who sought political asylum in the US.
President Kagame's attacks follow a series of calls from mainly genocide survivors, saying BBC should apologise for airing a film in which it is alleged that only 200,000 Tutsis were killed and not 800,000 as government asserts.
The film claims majority of the people who were killed in 1994 were Hutus, considering a research conducted by two professors from the University of Michigan.
The film also accuses President Kagame of ordering the shooting of former president Juvenal Habyarima's plane in which all occupants including Burundian former president Cyprien Ntaryamira were killed on April 6, 1994.
The manner in which president Habyarimana was killed, the film claims, must have been a pivotal factor that sparked off the 1994 genocide.
Kagame, in power since 2000, has been credited for restoring security and rolling Rwanda on a path of growth.
But critics say he is a high-handed leader and an authoritarian, who has allegedly hounded opponents into exile and trying to kill them from there.