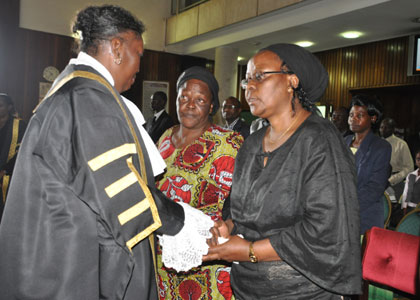 The speaker of Parliament Rebecca Kadaga has announced the postponement of tomorrow's special sitting.
President Yoweri Museveni had been scheduled to address parliament and the entire nation tomorrow, but Kadaga says the special session has been postponed till next week.
Opening this afternoon's special session held in honor of the late Deo Zabashaija, Kadaga said she had received communication from the President about the postponement although she declined to reveal the new date.
Today's special sitting was held to pay tribute to a former member of the National Resistance Council and Constituent Assembly.
Zabasaija died of Leukaemia at 70 years old.
He will be laid to rest at his home in Buhaguzi County, Hoima district.