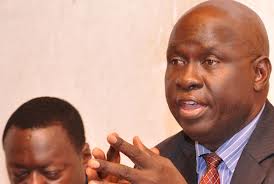 The proposal to remove Resident District Commissioners was long overdue, at least according to the leader of the opposition.
One of the recommendations by the advocates for free and fair elections is to remove the RDCs appointed by the president and have them replaced by civil servants.
Wafula Ogutu claims the RDCs have out lived their relevance since they are only used as mechanisms to curtail people's liberties.
Oguttu says once the RDCs are removed it will save the tax payers money in districts that already have civil servants who can take over the responsibility.
Government has however often explained that the presence of the RDCs is vital because they are meant to monitor government programs and security.
This was one of the recommendations from the just concluded National Consultation Forum.
Others include the trimming of the size of parliament, and the requirement for an incumbent president to relinquish power before seeking re-election among others.