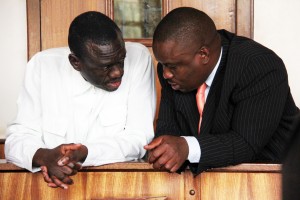 Former FDC leader Dr Kiiza Besigye has branded subversive remarks by president Museveni while touring Kampala.
The president attacked opposition leaders blaming them for the underdeveloped state of the city.
Besigye says that the statements are disrespectful to the leaders who were elected by the people.
He also asks members of parliament to take up the matter because it is intolerance on the part of the president.
In another development, Dr Besigye says the meeting between deputy lord mayor and police chief kale Kaihura was an error.
Besigye says the meeting should have been conducted in broad day light and with a clear agenda.
He however says they are meeting Sulaiman Kidandala tomorrow to discuss the matter.