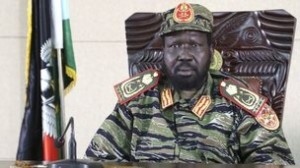 Counter accusations threaten to derail the peace process in South Sudan.
The government of South Sudan has accused forces loyal to former Vice president Riek Machar of violating the cessation of hostilities agreement.
Addressing journalists in Kampala the press secretary to President Salva Kiir Ateny Wek Ateny said the forces had attacked government positions six times.
He further maintains that contrary to propaganda by the west, the intentions of Riek Machar were to have a coup.
He further dismissed claims that the ongoing conflict was a tribal war but said it was rather a crisis of formation of a new republic.
Ateny says South Sudan remains a sovereign state and the recent clashes have not slid into anarchy like it has been portrayed.