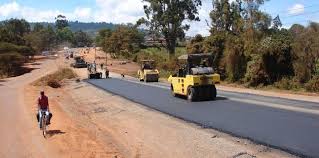 The Uganda National Roads Authority has defied the IGG's directive to suspend the Chinese company working on Katosi road.
Irene Mulyagonja ordered that CICO, a Chinese company stops construction and be blacklisted and barred from the tendering process.
However the authority's head of corporate communications, Dan Alinange says the decision could not be implemented forthwith because it would create a gap.
Alinange says they are working on the company's documents to ensure that a replacement is done as soon as possible.
He was speaking at a meeting with the residents of Kisoga village, Ntenjeru Sub-county along Katosi road in Mukono.
The meeting was called by the district leaders following the IGG's decision.