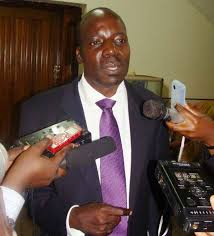 Members of the parliamentary committee on Rules, Privileges and Discipline have agreed to write their report on General David Sejjusa without his input.
This is after he turned down the committee summons on several occasions.
Sejusa was meant to appear before the committee yesterday but failed to turn up and did not give any communication either.
The chairperson of the committee Fox Odoi says they will look at the facts and evidence from the parties they have met and subject it to the law and make recommendations.
He said that the report will be ready when parliament resumes business next week.
The committee is investigating Sejusa's conduct in parliament after he missed 15 sittings without permission from the speaker Rebecca Kadaga.