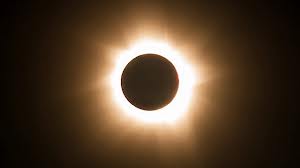 All is set for the much anticipated solar eclipse.
This has been confirmed by the Tourism minister Maria Mutagamba who said that preparations are in high gear with all major access roads already worked on.
She also says the monument that has been erected for the event will be ready by today and all security and health concerns have been adequately catered for.
Meanwhile, the ministry of health is cautioning parents in areas where the eclipse is expected to be viewed.
Soroti, Gulu, Arua and Masindi have been identified as the areas where the solar eclipse will clearly be viewed, with Pakwach singled out as the best location.
The minister of state for primary health Sarah Opendi says parents must ensure their children are well monitored and supervised during this event to ensure they do not risk looking at the eclipse with their naked eyes.
She says this could lead to permanent eye damage.
The Solar eclipse is expected on November 3rd.
It is the kind that occurs when the moon passes in front of the sun and casts a shadow on to the surface of the earth.
It last happened on March 16 1466 and is next forecast for June 3rd 2114.
And for the transporters, it is time to reap big from the anticipated eclipse.
A number of people continue to travelling to West Nile.
Wahib Tuku, a booking agent at Nile Coach says the number of people travelling to Arua has more than doubled though transport fares remain the same 35,000shillings.