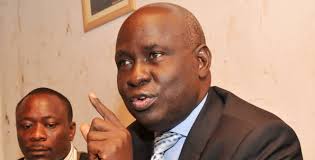 The shadow cabinet is set to meet today to discuss the possibility of drafting a private members bill to fit in the delayed electoral reforms.
The move followed delayed response from government on the readiness of this bill, which is intended to streamline the 2016 general elections.
According to the Leader of Opposition Wafula Ogutu, all is set for the shadow cabinet to handle this issue since they have views from all political parties.
He explains that the issue of electoral reforms must be treated as a matter of urgency.
This comes as parliament resumes business today after a long recess with the Anti-Corruption Bill and Registration in Persons bills top on agenda.