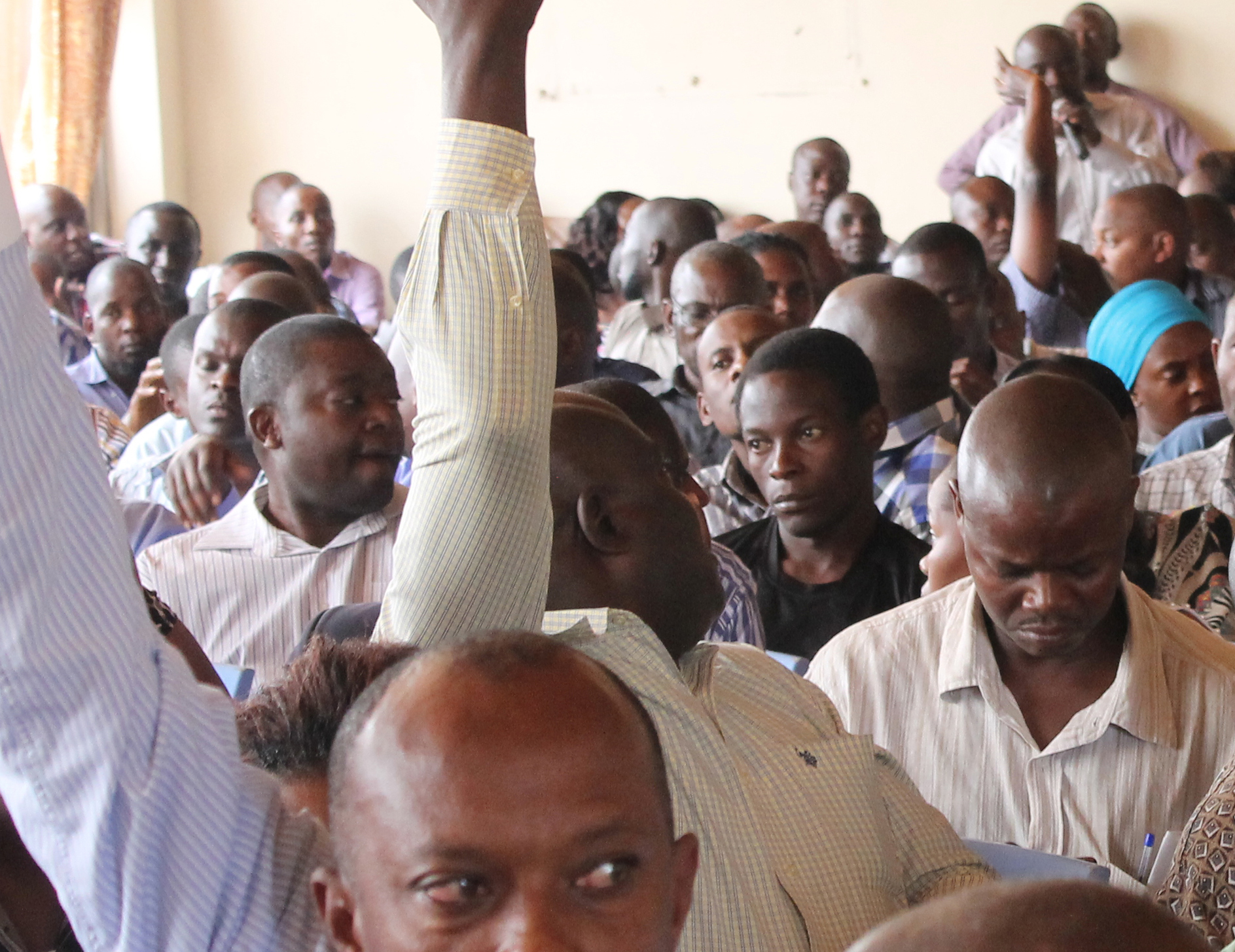 A section Uganda's business community has expressed high hopes in the peace deal signed recently between the South Sudan leaders.
Under the Kampala City Traders Association, many believe that if respected by both parties, will revive the business boom between Uganda and South Sudan.
Over the weekend President Silva Kiir and his former Vice president Riek Machar signed a cease fire agreement to end the conflict that has claimed the lives of over 10,000 people.
The traders' spokesperson Isa Ssekitto says the agreement is a step in the right direction and brings hope to Ugandan traders who lost property in the conflict.
Earlier however, another group led by the chairman of Ugandan traders in South Sudan Rashid Manafwa said they didn't not have high hopes in the agreement.
In a separate development, fresh calls have been by Ugandan traders for government to construct a modern market at the border with South Sudan.
The traders claim they find it difficult to operate in other areas and having a market in this area would save them from the insecurity in case of clashes in South Sudan.
The chairman of Ugandans operating in South Sudan Rashid Manafwa says many traders have died during the conflict in south Sudan which can be avoided if a market is constructed near the Ugandan border.
The traders refused to occupy the 10 million dollar market built earlier on in Juba over security concerns.
Story by Herbert Zziwa